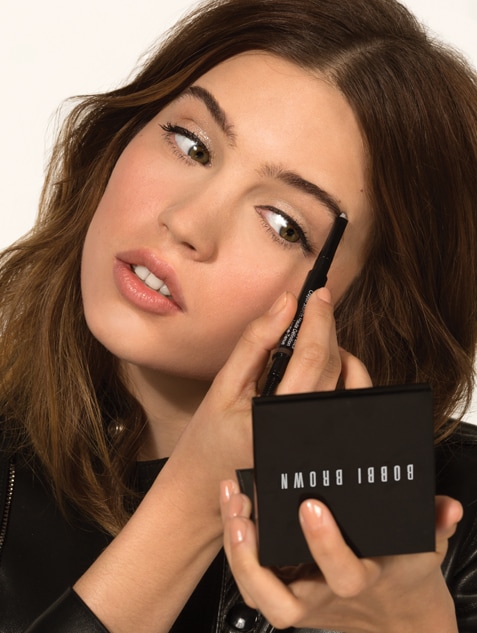 Do My Brows
The products and know-how
to perfect your arches.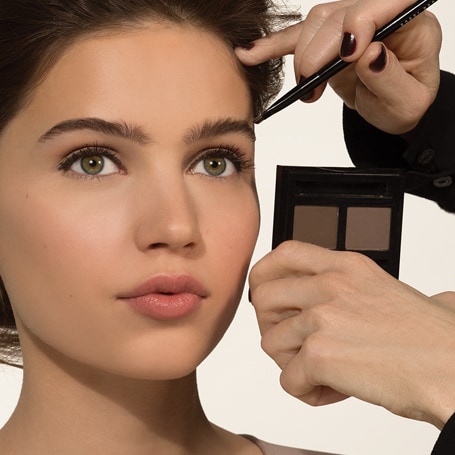 WELL DEFINED BROWS FRAME THE EYES, make you look more polished and give you an instant eye lift. Choose your brow product depending on your style and your needs. For the easiest and most natural look, go for a brow shaper or brow shadow. To create a more defined brow or if you have gaps in your brow, choose a brow pencil. Brow gel delivers the boldest look and longest wear.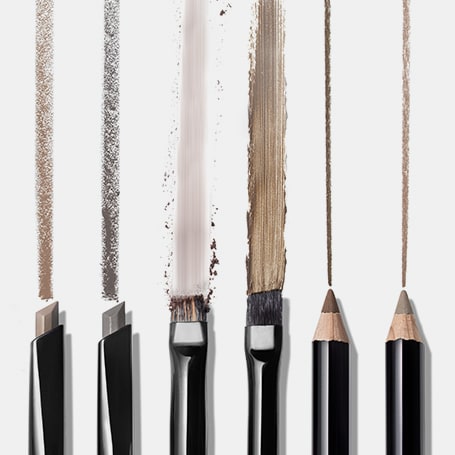 WHEN CHOOSING THE PERFECT BROW SHADE, match the color of your brows—and make sure the color is in the same tone of your hair. Also take into consideration your skin tone. If you have fair to light skin, you'll want a shade with cooler tones. If you have darker skin, you'll need a shade with enough warmth so it doesn't look ashy.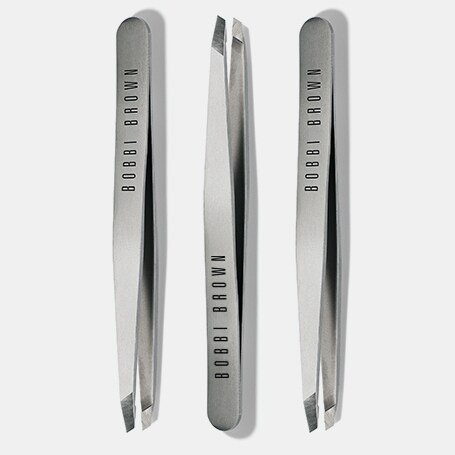 BEFORE DEFINING BROWS, take a moment to clean up their natural shape. Tweeze stray hairs between the brows, making sure the inner corner of the brow lines up with the eye socket. Remove hairs below the natural brow line and arch. Trim tiny brow hairs that are longer than your brow shape.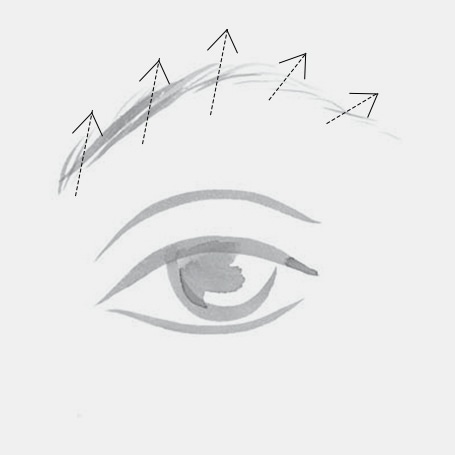 DEFINE BROWS, starting at the inner corner or where the brow is most sparse. Brush straight up at the head of the brow, then up and over from the arch to the tail of the brow. Use short, feathery strokes to mimic the look of hairs.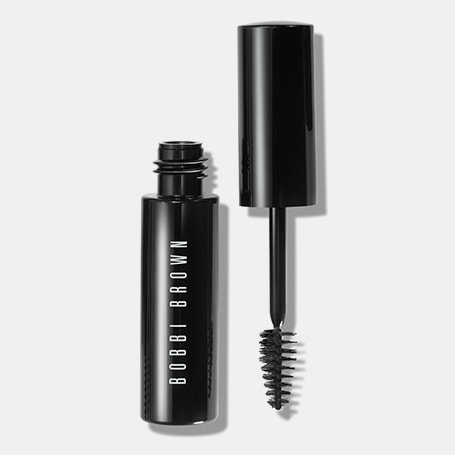 IF YOUR BROWS ARE MESSY OR UNRULY, lightly brush a brow shaper through the entire brow after applying color to hold them in place.